Trusted by 15,000+ companies worldwide




Superpowered supports every meeting platform
With absolutely no bots joining your call.





Features
Never write notes again.
"AI notes in Superpowered are the best thing to come out of AI thus far. It's changed how I approach meeting notes and allows me to easily track action Items."
Perfect notes. Every time.
AI Templates enforce notetaking best practices. With templates for 1-1, sales calls, interviews and more, get world-class notes every single time. Try different templates or bring your own.
Perfect memory. [Coming Soon]
Talk to an AI that essentially attended all your meetings and understands them. You never have to worry about forgetting anything ever again.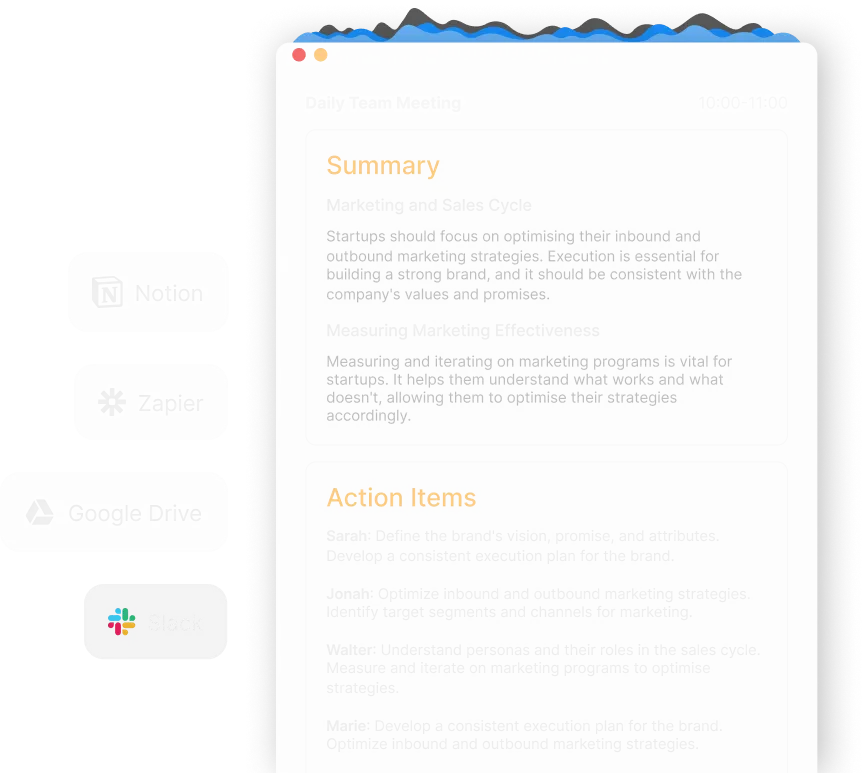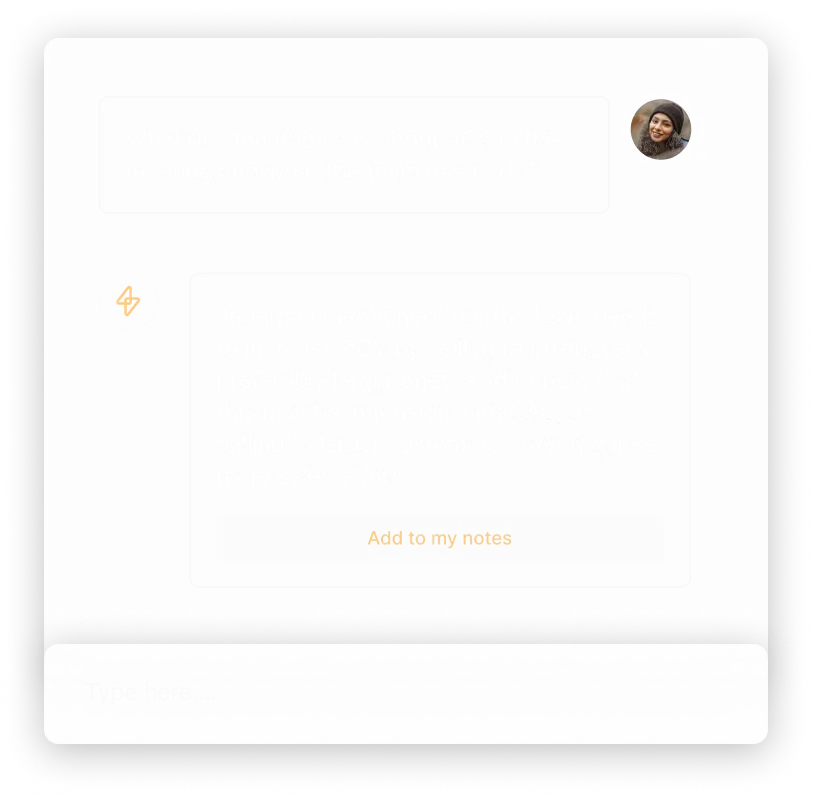 Pricing Plans
Calendar connections
Unlimited
Calendar connections
Unlimited
Slack integration
Email, Slack
Slack integration
+Notion, Google Drive
Slack integration
+Salesforce, Hubspot, Zapier
Remove Zoom and Slack branding
Remove Zoom and Slack branding
Remove Zoom and Slack branding
Remove Zoom and Slack branding
FAQs
How do AI Notes work?
Superpowered transcribes your device audio during your meeting and uses the transcript to generate notes.
What operating systems do you support?
MacOS and Windows. Mobile and Linux are not supported, yet.
What languages do you support?
Afrikaans, Arabic, Armenian, Azerbaijani, Belarusian, Bosnian, Bulgarian, Catalan, Chinese, Croatian, Czech, Danish, Dutch, English, Estonian, Finnish, French, Galician, German, Greek, Hebrew, Hindi, Hungarian, Icelandic, Indonesian, Italian, Japanese, Kannada, Kazakh, Korean, Latvian, Lithuanian, Macedonian, Malay, Marathi, Maori, Nepali, Norwegian, Persian, Polish, Portuguese, Romanian, Russian, Serbian, Slovak, Slovenian, Spanish, Swahili, Swedish, Tagalog, Tamil, Thai, Turkish, Ukrainian, Urdu, Vietnamese, and Welsh.
Do you record my meetings?
No, Superpowered doesn't record your meetings. Audio is transcribed live and deleted immediately. Transcripts are stored for 7 days to give you time to generate notes before they are deleted.
What about consent?
Check the consent laws in your area regarding recording others, even though there is no recording and audio is deleted immediately.
Just talk. AI does the rest.